Digital technology is assuming a more central role in our healthcare system, and Tampa, Florida is a hot spot in the digital health revolution.
Several healthcare IT companies base their operations in Tampa, including Nextech, an electronic medical records and practice management software company, and CareSync, a provider of software and services for managing chronic disease.
In addition, the University of South Florida is building its new USF Health Morsani College of Medicine in downtown Tampa. The facility will co-exist with the school's original location at its north Tampa campus and will allow for newer modes of learning that are technology-driven and dependent upon simulation.
It's all part of a larger shift as healthcare embraces the possibilities afforded by digital technology.
What is Digital Health?
Digital health refers to an array of tools and techniques that can help individuals and healthcare professionals monitor and track health data via wearable and wireless devices, sensors, smart phones and the Internet. Doctors can receive up-to-date information about a patient's health, as opposed to occasional or emergency data to which doctors traditionally have had access. By using that information in combination with new developments in genetics, physicians can individualize approaches to healthcare in ways they never have been able to before.
For entrepreneurs and health IT professionals, digital health offers business opportunities as well.
Opportunities in Digital Health
Healthcare startups have proliferated over the last several years. Many factors have driven the boom, including health reforms that are changing business models, an aging population that needs more and better care, and digital heath technology.
"Healthcare is moving into the spaces where people live, work and play. Extending care into these environments via extensions of physician care is the next evolutionary stage of healthcare," CareSync CEO Travis Bond said.
The companies moving into digital health can have dramatic and immediate effect on healthcare. One IT professional commented that the coding he does on Monday could save a life that same Friday. It's largely developments from start-ups that have allowed innovations that doctors and patients now rely on every day. For example, an emergency room doctor dealing with an unconscious patient that he or she has never seen before may be able to immediately get information about a patient, from allergies to medications, from a laptop or even a cellphone.
Further, the declining cost of technology means more entrepreneurs than ever have the tools to build new companies. Digital health innovations will increase efficiency, drive those costs lower and provide the "disruption" that Tampa economic leaders hope will attract businesses, jobs and dollars to the area.
That means that Tampa should be at the epicenter of digital health for the foreseeable future.
Digital Health in Tampa
In the next decade, an estimated one trillion dollars of annual revenue will move from one set of players in the healthcare industry to another, largely through "disruptive innovations" – new technologies that change business models. Healthcare entrepreneurs in Tampa are in a unique position to make a difference and a profit.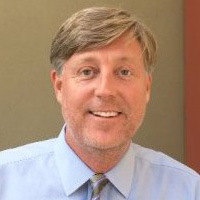 We believe the combination of Tampa Bay's strong healthcare focus with multiple training institutions support significant opportunities in developing talent – Travis Bond, CEO of Tampa Bay's CareSync
Tampa's economic leaders have made a determined effort to harness the opportunity. Incentives from Hillsborough County, the city of Tampa and the state of Florida lured Inspirata, a cancer diagnostics software company, to set up its headquarters in the area, which will bring about 70 new jobs, according to the Tampa Hillsborough Economic Development Corporation.
The area's healthcare landscape has brought about opportunities for companies to attract and develop talented and knowledgeable people, something that Bond found to be a major benefit to CareSync.
"We believe the combination of Tampa Bay's strong healthcare focus with multiple training institutions support significant opportunities in developing talent," he said. "The area has many companies that have attracted and trained tens of thousands of capable individuals as resources to recruit."
Time will tell if Tampa remains a digital health mecca, but with the current foundation in place, the city is well-equipped and prepared to lead the country in digital health innovation for years to come.